Following feedback from Occupational Therapists, Langham are proud to relaunch their well-known and trusted furniture raisers.
Read more about the changes below, or click here for a training session for your team.
The Langham Furniture Raisers have been round for years, recognised and used by thousands of Healthcare professionals throughout the UK and Europe. But 2017 is a time for change, time to modernise, refresh and rejuvenate our range with the new designs being made from 100% black plastic.
So why black plastic?
More attractive design
After a multitude of requests from OT's we've spoken to, black furniture raisers are much more modern and smart looking, blending into the home better and looking more discreet under furniture.
Improved infection control
One of the most important reasons though is to improve infection control. As they will now be made from plastic, they are much easier to clean and fully autoclavable making them ideal for healthcare issue.
Longer lasting in use
The new, strong plastic bars replace all the MDF parts so they are more resistant to wear and tear with every day use. They also feature rounded edges for safety and comfort when using and fitting the raisers.
Which products are new?
LP/JLP125PI
Adjustable Chair Raiser



LP/MPR-BK
Multi-Purpose Raiser


LP/NLP129 and LP/NLP129S

Adjustable Bed Raiser
Adjustable Bed Raiser (short)
The change will be a rolling change with stock changing to the new designs from the end of September 2017 onwards.
Limited Edition Black Elephant Feet
To complement the relaunch of our Langham Raisers, we are very pleased to build on the success of our Elephant Feet by adding the new colour option to the range. It will give users a choice of grey or black Elephant Feet for their home.
The black raisers can help to blend in better with furniture, suiting a wider range of colours and styles to offer a more discreet solution to raising furniture.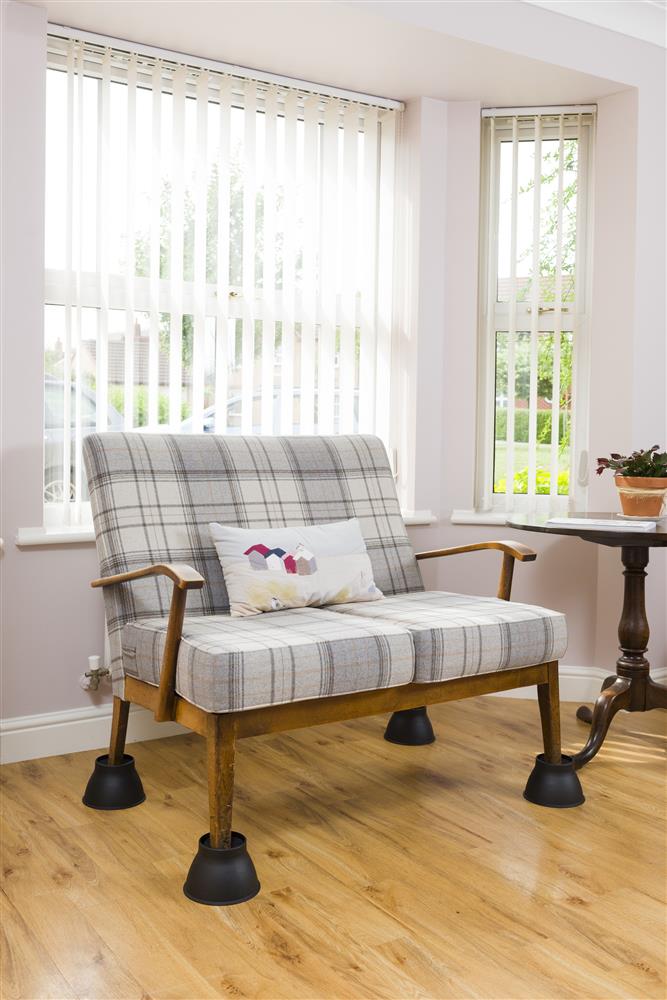 Available for a limited time only, the black Elephant Feet will be available from September 2017 through to March 2018.
Our new Black Furniture Raiser flyers can be found here and here.
You can also access any of our images from this Google Drive link.